The Process of Working with an Agent for Medicare Planning
Ever wonder what working with a licensed insurance agent is like for Medicare coverage options? We've interviewed a licensed insurance agent who helps explain what to expect.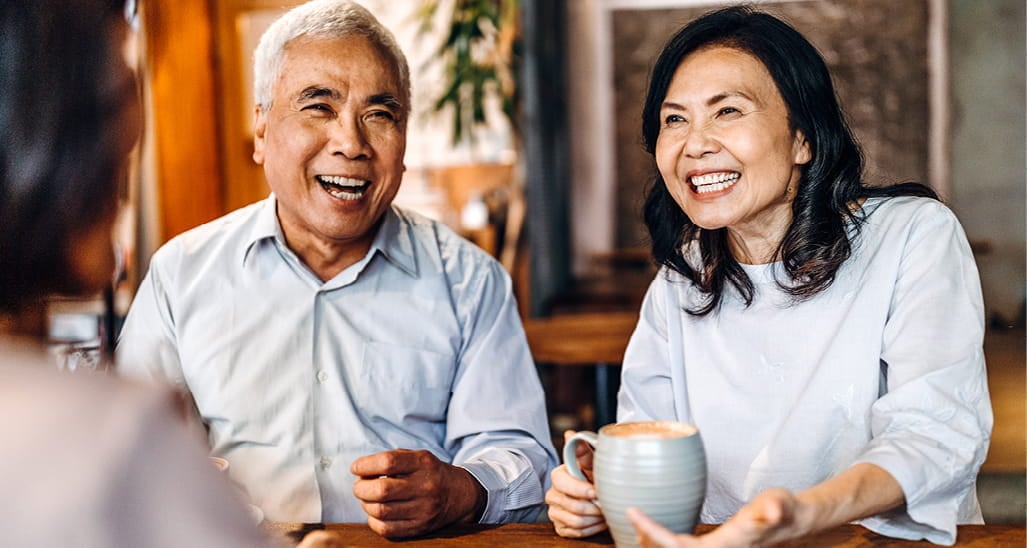 Maybe you like to do things on your own like your taxes for instance. Many people do, but sometimes it helps to understand what engaging with a licensed insurance agent involves.
Kelly Hoehmann is a Licensed Insurance Agent at Bankers Life and Casualty Company and works out of their Massachusetts office. She shares, "A big part of my job is to educate and help my clients make important financial decisions with their retirement accounts." And these financial decisions can include Medicare coverage options.
Kelly says, "I think that for most of my clients, they find the value in getting a personalized approach to their Medicare coverage options. Choosing a Medicare Advantage plan should not have a 'cookie cutter' approach. Just because your colleague or best friend loves a certain plan, doesn't mean it is necessarily right for you. When I sit with my clients, I will consider things like their health, what medications they are taking, and measure that to what they can realistically afford. In addition to that, Bankers Life licensed insurance agents are kept up to date with all of the other state and federally funded programs that might be available to them based on their income and asset levels."
"Working with a licensed insurance agent means that you are utilizing a professional who is trained and tested (quite extensively) every year in order to even discuss the different coverage options available," says Kelly. She goes on to say, "When you work with a local broker, they will ensure you are put into a plan that fits your needs. I maintain a relationship with my clients throughout their retirement because I find that as they age, so do their healthcare needs. I sit with people every day who are turning 65 and are new to Medicare. As my clients age, sometimes they find that the plan they chose while they were younger may not suit their needs any longer, which is why I hold annual reviews with everyone."
Click here to read our blog about why not comparing your Medicare coverage options could be a mistake!
In addition to helping you find your Medicare coverage options, Kelly can address extended care concerns. She says, "Medicare will not cover costs associated with long term care yet I find that most people don't know about this and now more than ever, long term care has become a huge concern, especially for those who have assets to protect." Want to learn more about long term care insurance? Read What is Long-Term Care Insurance and What Does it Cover?
Whether you choose to explore your Medicare coverage options on your own, or engage with a licensed insurance agent like Kelly, it's always good to educate yourself on what works right for you and your specific situation.
myHealthPolicy is here for you!
Please visit our website or call us at 888-928-1456 TTY:711 to explore insurance coverage options that may fit your needs and budget.

To speak with a licensed insurance agent:

Monday - Friday 9 AM - 9 PM ET
Saturday 9 AM - 5 PM ET

The purpose of this communication is the solicitation of insurance. Contact will be made by an insurance agent/producer or insurance company.
myHealthPolicy.com and K.F. Agency, Inc. are not connected with or endorsed by the United States government or the federal Medicare program.

Callers will be directed to a licensed insurance agent. Participating sales agencies represent Medicare Advantage [HMO, PPO, PFFS, and PDP] organizations that are contracted with Medicare. Enrollment depends on the plan's contract renewal.
We do not offer every plan available in your area. Any information we provide is limited to those plans we do offer in your area. Please contact Medicare.gov or 1-800-MEDICARE (TTY Users should call 1-877-486-2048) 24 hours a day/7 days a week to get information on all of your options. Enrollment in the described plan type may be limited to certain times of the year unless you qualify for a Special Enrollment Period
This material provides general information about the described insurance product(s) for educational purposes only. This is not intended as investment advice or to recommend the insurance product(s).
The Company and its producers do not provide legal or tax advice. Each individual should seek specific advice from their own tax or legal advisors. The general and educational information presented in this material is a sales and marketing piece for insurance products offered by K.F. Agency Inc.