5 Tips for When Your Partner Won't Participate in Financial Planning
Financial planning is a challenge with a reluctant partner. These five tips can help navigate the divide.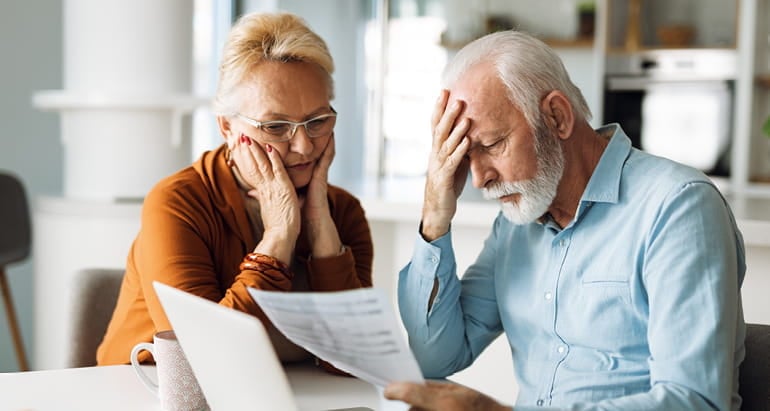 Money matters
We all know how important it is to plan our finances, yet it can often be easier said than done. It's an especially daunting task when you don't see eye-to-eye with your partner. If your significant other is reluctant to hold important discussions or share in the decision making this can become a considerable challenge for both of you.

What's really the problem?
There are many reasons why partners may find it challenging to plan for their financial futures with some reasons being more complicated than others. Conversations can quickly turn negative and become difficult to manage, especially when we aren't honest with ourselves, or our partners, about what's really getting in the way.
Perhaps you can identify with one or more of these scenarios:
You or your partner do not have a positive relationship with money.
There are money secrets in your relationship.
You do not feel comfortable pooling resources with each other.
Each of you hold different views on what your financial plans and goals should be.
What can you do to find common ground?
While ignoring the matter to keep the peace is certainly an option, it might not be the wisest way to approach the situation. Although, it may take time to reach consensus, it will be worth it in the long run to try to work together.
Below are five tips for navigating financial planning with a reluctant partner:
Consider enlisting the help of a professional financial planner or therapist who can help you to sort through the emotions and obstacles that may be getting in the way of collaborating with your partner.
Promote trust and collaboration by scheduling discussions about finances rather than bringing up the topic during times that may not be ideal for either one of you. Also, avoid blaming or getting stuck in the past. Attempting to truly understand your partner's point of view will go a long way toward building trust and collaboration. If conversations become heated, take a breath and agree to reconvene when calmer minds prevail.
Create a budget, which is the foundation of any household financial plan. If your partner is reluctant to pool money or make decisions about budgeting, it doesn't prevent you from creating a budget that lists the basic expenses that are required to keep your family life and household running smoothly. If you and your partner have separate accounts, consider opening a joint account that you each deposit an agreed upon amount into to cover expenses. The remaining funds can be used at your discretion. It's also important to consider forming a retirement budget as part of this process.

Prioritize savings to ensure your family's future financial success. It's important to have funds set aside for emergencies as well as for short and long-term goals. If your partner is reluctant to hold these discussions, consider what you imagine for your future together.

Write up a plan that shows how much money will be needed to realize these goals. Invite your partner to add to or revise the plan, trying to find common ground. If you are unable to reach consensus, you can still try to meet some or all the savings goals on your own, and hopefully your partner will join the effort after a while.

Start small and be patient with your partner and yourself. Chances are that the challenges you are facing with financial planning are rooted in years of experiences that you both bring to the table. It can take time to iron out the differences.
Moving forward
You and your partner will find that your financial planning journey will likely take a few steps back before it progresses. Although your finances are an important part of your relationship, it's only one part!
Reaching consensus does not have to be simply agreeing to combine funds or to consistently plan together; it could mean that you each hold separate accounts that meet common goals, or joint accounts that meet separate goals. The key is to work together and keep lines of communication open.
With a little bit of effort and a lot of patience, you may find that you become more united than ever as you slowly work your way through the financial planning process.
myHealthPolicy is here for you!
Please visit our website or call us at 888-928-1456 TTY:711 to explore insurance coverage options that may fit your needs and budget.
Help us, help you!
Provide your information
This material provides general information about the described insurance product(s) for educational purposes only. This is not intended as investment advice or to recommend the insurance product(s).
The Company and its producers do not provide legal or tax advice. Each individual should seek specific advice from their own tax or legal advisors. The general and educational information presented in this material is a sales and marketing piece for insurance products offered by K.F. Agency Inc.