Receive cash for the unexpected. Have freedom in knowing you're covered.
Explore the benefits of Critical Illness Supplemental health insurance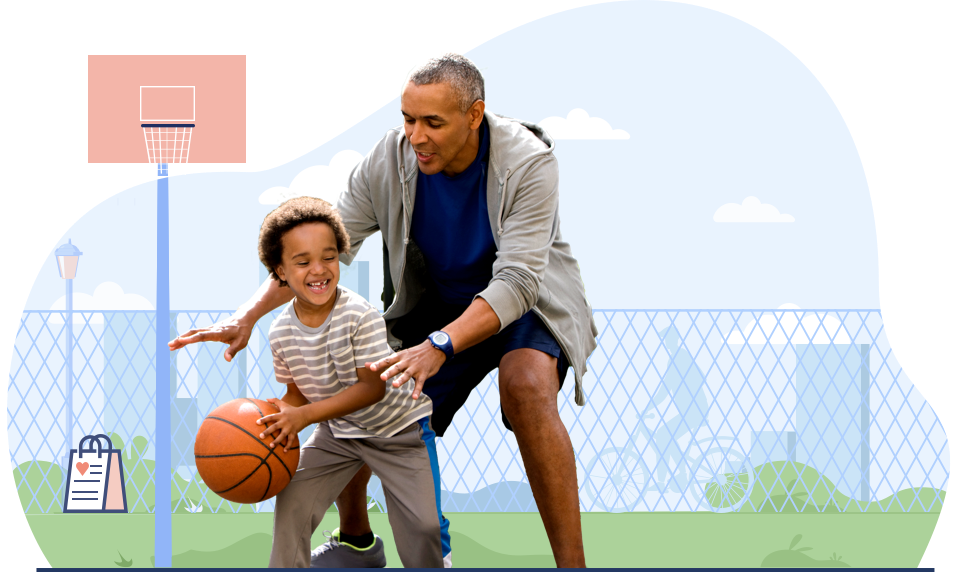 Critical Illness Supplemental Health Insurance can protect you and your family.
Use cash for what you need in one lump-sum payment for covered expenses.
What Is Critical Illness Insurance?1
Critical illness insurance is supplemental insurance that you can purchase to help protect you and your family from the financial burden of a catastrophic illness or injury. It provides a lump-sum cash payment to help cover expenses and works as a complement to your current medical coverage.
How Does Critical Illness Insurance Work?
A critical illness plan provides a lump-sum cash payment upon the diagnosis of a covered critical illness or accidental injury. Covered conditions include certain types of cancer, heart attack, stroke, hospitalization, ICU stays, and other sudden or critical illnesses or injuries. This lump-sum benefit can be used to help cover expenses for covered illnesses and injuries including general living expenses like rent or mortgage, transportation, food, lodging, childcare, caregiving, and loss of wages or income. It also helps cover other out-of-pocket expenses, medical costs, insurance shortfalls like co-pays or deductibles, as well as additional health care needs.
Choose to focus on what matters with an affordable policy.
We keep the process simple. Get your free quote today.
Why Is Critical Illness Insurance Important?
An unexpected medical event can be physically and emotionally challenging without the additional worry over expenses. Even those with excellent health insurance could experience a significant financial burden when faced with unexpected illness or injury. Critical illness insurance is important because it can help protect you from using retirement funds or savings, or going into debt, due to medical expenses.
Look ahead. It's easy to get a quote!
Why should you explore insurance with myHealthPolicy?
We bring you coverage options from some of the most trusted carriers. Our team of knowledgeable licensed sales agents are also here to provide information to help you make your decision.
One location for your insurance needs
Access to carriers of choice and details about their available plans and benefits.
Coverage choices, not confusion
Trusted comparison tools so you may research and see how different plans stack up.
A network of support
Our knowledgeable agents can provide you insights on competitive offers.
Let's have a conversation!
If you want to learn more, we're available by phone or over a cup of coffee...