Be ready and get covered with Medicare Supplement insurance
Ready to learn if you are eligible for Medicare Supplement?
What is Medicare Supplement insurance (Medigap)?
Medigap is Medicare Supplement Insurance that helps fill "gaps" in Original Medicare and is sold by private companies. Original Medicare pays for much, but not all, of the cost for covered health care services and supplies. A Medicare Supplement Insurance (Medigap) policy can help pay some of the remaining health care costs, like: Copayments, Coinsurance and Deductibles.
Discover what features you can expect in a Medicare Supplement insurance plan.
Why choose a Medicare Supplement plan over other options?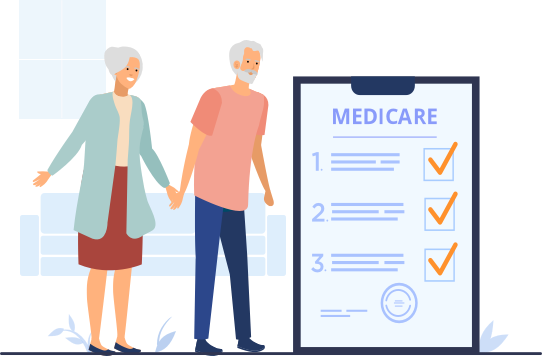 Let's have a conversation!
If you want to learn more, we're available by phone or over a cup of coffee...