Learn and explore all things Medicare Advantage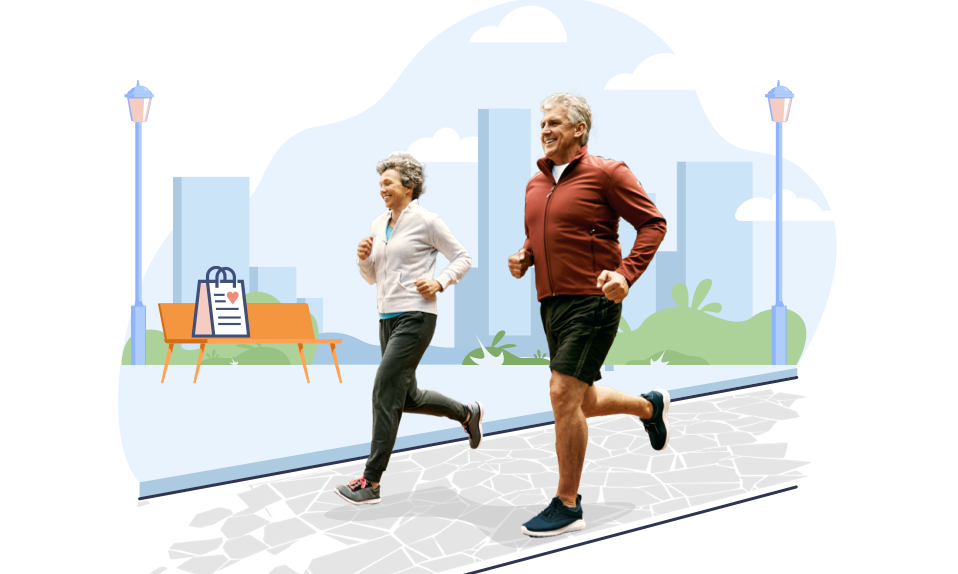 What is Medicare Advantage?
Am I eligible for Medicare Advantage?
To qualify for Medicare Advantage (Part C) you need to meet two main eligibility requirements:
You must already be enrolled in Original Medicare (Part A & Part B)
Medicare Advantage plans must be available in your area
When can I enroll in Medicare Advantage?
Below are some of the circumstances when you can enroll in a Medicare Advantage plan:
65th Birthday

Initial Coverage Election Period (ICEP)

This begins three months before the month you turn 65, includes your birthday month and ends either the last day of the month before you enroll in Medicare Part B or the last day of your Initial Enrollment Period which is three months after you turn 65, whichever comes later. You may also enroll in a Medicare Advantage plan during this period if you are newly eligible because you have a disability and are under age 65. For this to occur, you must first qualify for Original Medicare.

Oct 15 - Dec 7

Medicare's Annual Enrollment Period (AEP)

From October 15 – December 7 each you can join, switch, or drop a plan. Your coverage will begin on January 1 as long as the plan receives your request by December 7. You can also use the Annual Enrollment Period to disenroll from Medicare Advantage (Part C) and switch back to Original Medicare (Parts A & B).

Jan 1 - Mar 31

Medicare Advantage Open Enrollment Period

This period runs between January 1 – March 31 and allows a one-time change to your current Medicare Advantage (Part C) plan by changing your policy to another or switching back to Original Medicare (Parts A & B). You cannot make any changes to your coverage unless you already have a Medicare Advantage (Part C) plan, so this time period is not to join a Medicare Advantage (Part C) plan for the first time.

Qualifying Event

Special Enrollment Period (SEP)

Also known as special circumstances, during this period you may change or enroll in a Medicare Advantage plan if you meet certain criteria including:

Change of residence that isn't in the service area of your current plan or offers different or new plan options in your new location.
You live in, are moving into, or recently moved out of a nursing home or long-term care facility.
You've moved back to the U.S. after living outside of the country.
You've been released from jail.
You lose your current coverage.
Your plan changes or terminates its contract with Medicare.
There's an opportunity for you to get other coverage.
Ready to explore your Medicare coverage options?
Whether you're new to Medicare or want to explore your options, we're here to help!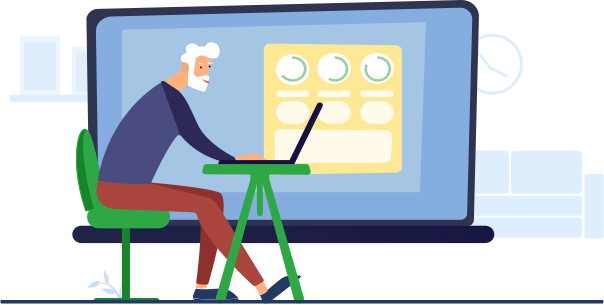 Medicare Supplement coverage
Medicare doesn't cover everything so Medicare Supplement insurance is additional insurance you can purchase through private insurers to add on to your Original Medicare (known as Parts A & B) plan to help pay out-of-pocket (expenses not reimbursed by insurance) costs like deductibles, coinsurance and copayments. Your myHealthPolicy licensed insurance agent can work with you to help you find supplement coverage that's right for you.
Learn More
Let's have a conversation!
If you want to learn more, we're available by phone or over a cup of coffee...