Pivot Health Provides Specialty Plans to Bridge the Medicare Gap
Easy, Flexible Solutions During Times of Transition
Explore a Bridge to Medicare GapTM plan from Pivot Health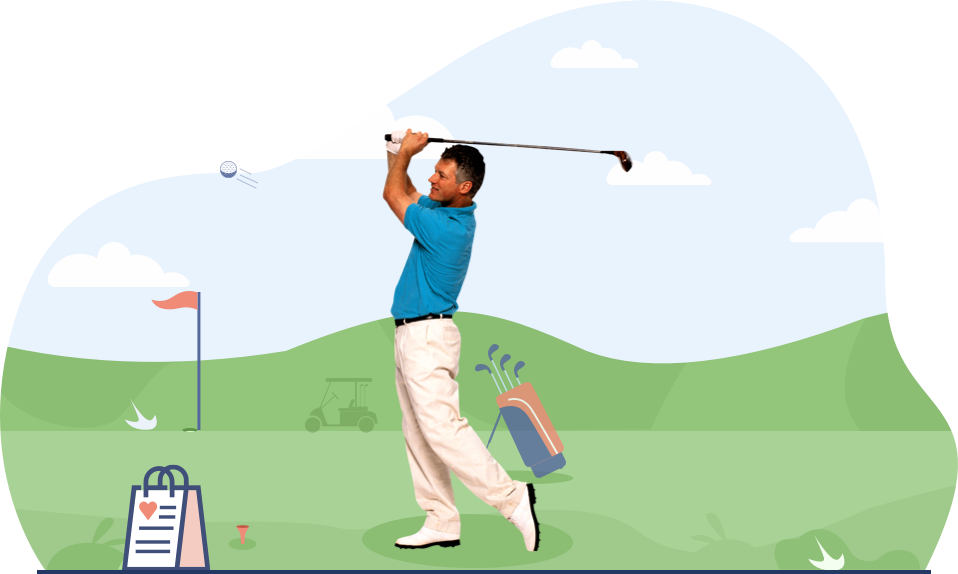 Pivot Health is not affiliated with KF Agency. Plan exclusions and limitations may apply. Products are not available in all states.
Short-term medical insurance is underwritten by Companion Life Insurance Company. This coverage is not required to comply with the Affordable Care Act and does not qualify as minimum essential coverage. This is not Medicare, Medicare Advantage, or Medicare supplemental plan.
Why a Bridge to MedicareTM Plan Makes Sense
Consider this…the median annual income of a 55 to 64-year-old is $58,760.1 Add in what can be the significant cost of health insurance before qualifying for Medicare at age 65, and it can be overwhelming, but you have an option.
If you're aged 60–64 years and 11 months, you may want to consider a Bridge to Medicare™ Plan, which is a short-term insurance solution that helps pre-Medicare consumers "bridge" to the next stage of life when they become eligible for Medicare.
Let's talk about the Bridge to Medicare™ Plan
More Reasons to Choose a Bridge to MedicareTM Plan
Bridge to MedicareTM Plan with Dental and Vision Coverage
More than 1 in 4 (26%) adults in the United States have untreated tooth decay2 and nearly half (46%) of all adults aged 30 years or older show signs of gum disease.3
If you're already considering a Bridge to Medicare™ Plan, you may want to consider this plan that adds Dental and Vision coverage. It's been proven by the medical community that your vision and especially dental health can directly impact your overall health so supporting it is important.
Speak with a licensed sales agent about a Bridge to MedicareTM plan with Dental and Vision coverage
FAQs and Answers to Common Questions
How does the Bridge to MedicareTM plan work?
There are two parts to the plan similar to Medicare. Our plans have a short-term medical insurance policy (coverage A) and a limit benefit insurance policy (coverage B) which are used in combination to provide coverage at lower costs than many other alternatives. The monthly premium for each insurance coverage is billed separately.
What's included with a Bridge to MedicareTM plan?
Base level of flexible, short-term health insurance.
Additional cash-payment, first-dollar limited benefit insurance coverage for every day medical expenses.
Non-insurance benefits that include reimbursed telemedicine and discounted health care services
Am I a candidate for the Bridge to MedicareTM plan?
As mentioned above, Pivot Health's Bridge to Medicare™ Plan is for individuals and couples aged 62–64 years and 11 months seeking a health insurance option before they are eligible for Medicare. This includes those who have left their employer plan and want a different solution than COBRA, are in good health and don't have ongoing medical expenses, and those seeking a temporary health plan as a result of a non-permanent need.
Show More
Why should you explore insurance with myHealthPolicy?
We bring you coverage options from some of the most trusted carriers. Our team of knowledgeable sales agents are also here to provide information to help you make your decision.
One location for your insurance needs
Access to carriers of choice and details about their available plans and benefits.
Coverage choices, not confusion
Trusted comparison tools so you may research and see how different plans stack up.
A network of support
Our knowledgeable agents can provide you insights on competitive offers.
Let's have a conversation!
If you want to learn more, we're available by phone or over a cup of coffee...