Medicare basics: Everything you need to know
Trying to understand Medicare and feeling overwhelmed? We understand how it can be which is why we've outlined the basics in a simple overview. Feel confident in understanding what Medicare includes and the different parts of Medicare so you can feel confident as you navigate the process.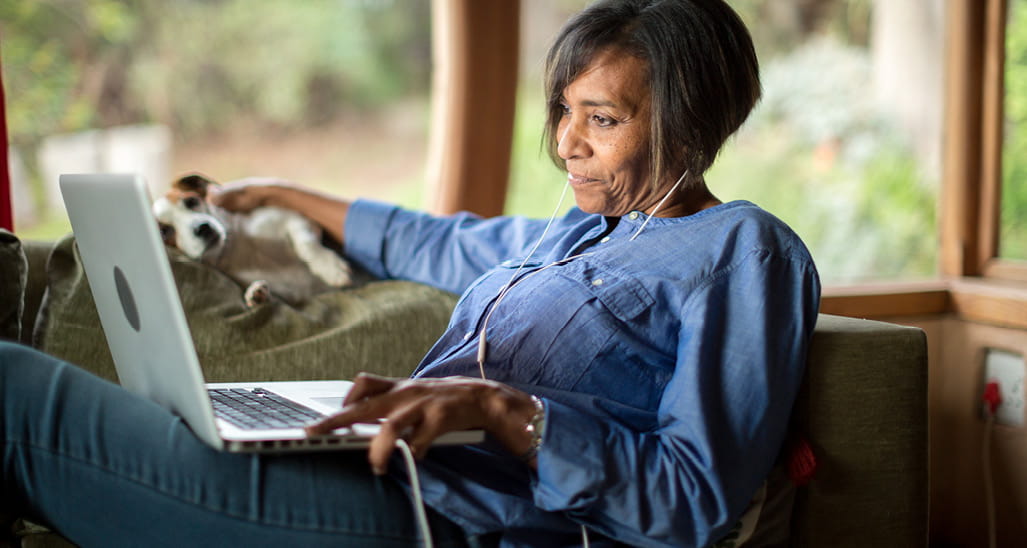 Does the upcoming Medicare Annual Enrollment Period (which runs October 15–December 7) have you feeling stressed and searching online for answers? We get it! There's a lot to understand about Medicare and it's confusing to many people. But we're here to help. Below is a simple overview of Medicare basics.
What is Medicare?
Medicare is health insurance for people 65 or older, or people under 65 who have a disability, End-Stage Renal Disease (ESRD) or ALS (Lou Gehrig's disease).
Medicare is divided into Parts A, B, C and D and each part covers something different. Some parts are included in Original Medicare, which is managed by the federal government, while other parts are offered by private companies. Let's learn a bit about each part!
The parts of Medicare
Medicare Part A is included in Original Medicare, which is administered by the federal government's Centers for Medicare and Medicaid Services (CMS) and is available to all U.S. citizens when they turn 65 years old. Many people refer to Medicare Part A as "hospital insurance" because it helps cover inpatient hospital care, skilled nursing facility care, some nursing home care, hospice care and home health care.

Medicare Part B is also included in Original Medicare and is available to all U.S. citizens when they turn 65 years old. Many people call Medicare Part B "medical insurance" because it covers services like doctor visits, outpatient care, medical supplies and preventive services.

Medicare Part C (also known as Medicare Advantage) is offered by private insurance companies as an alternative to Original Medicare. Often described as "bundled" plans, they include all of your Part A and Part B benefits. Also, depending on the insurance company and plan, many Medicare Advantage plans include additional coverage for prescription drugs, vision, hearing, dental and more.

Medicare Part D is prescription drug coverage offered by private companies to people on Medicare. Prescription drugs aren't covered by Original Medicare, so many beneficiaries purchase a Medicare Part D prescription drug plan to accompany their coverage.
So, when you're signing up for Medicare, you can either choose to join Original Medicare, offered by the federal government, or you can choose to join a Medicare Advantage plan that's offered by a private company. The choice is yours depending on your health care and budgetary needs.
For those who choose Original Medicare, there are options available to help reduce out-of-pocket spending. Let's dive in for more information about costs and how beneficiaries (someone aged 65 years or older who is entitled to health services under a federal health insurance plan) fill in the gaps!
Original Medicare's costs and filling the gaps
Original Medicare provides good protection, but it doesn't cover all health care costs. Out-of-pocket expenses for Medicare beneficiaries may include:
Premiums

Deductibles

All costs for services and supplies that are not Medicare-approved

Long-term care

Health care outside of the U.S.
Many people control their out-of-pocket expenses by either choosing a Medicare Advantage plan (which you learned about above!) or enhancing their Original Medicare plans with Medicare Supplement insurance. Sold by private companies, this coverage is designed to help you pay for out-of-pocket expenses that Medicare doesn't cover through standardized benefits. There are many Medicare Supplement plans available to suit a range of needs and budgets.
Now that you're in the know about Medicare parts and plans, let's learn more about the Annual Enrollment Period!
Signing up during the Annual Enrollment Period (AEP)…we've got you!
Medicare's Annual Enrollment Period is coming up, running from October 15 until December 7. There are a number of things you can do during this time:

Sign up for Medicare if you missed your initial enrollment period

Switch from Original Medicare to Medicare Advantage (or vice versa)

Change Medicare Advantage plans

Change Part D prescription drug plans

Change or sign up for Medicare Supplement plans
myHealthPolicy is here for you!
Please visit our website or call us at 888-928-1456 TTY:711 to explore insurance coverage options that may fit your needs and budget.
Help us, help you!
Provide your information
This material provides general information about the described insurance product(s) for educational purposes only. This is not intended as investment advice or to recommend the insurance product(s).
The Company and its producers do not provide legal or tax advice. Each individual should seek specific advice from their own tax or legal advisors. The general and educational information presented in this material is a sales and marketing piece for insurance products offered by K.F. Agency Inc.