Ease the burden of your final expenses for your family.
You can't be turned down because of health
Let's explore the features of our guaranteed acceptance life insurance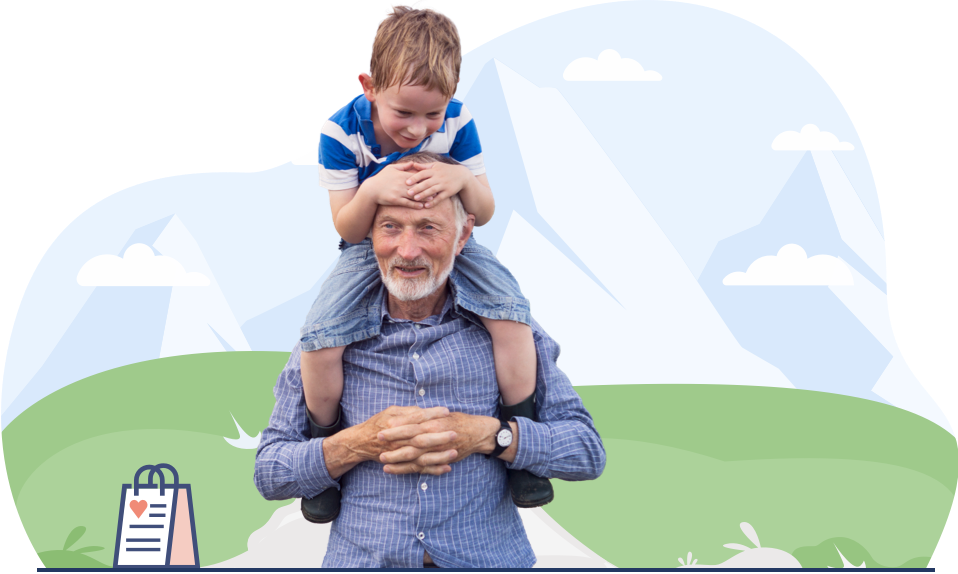 Guaranteed Acceptance Whole Life Insurance from Colonial Penn®
Guaranteed acceptance whole life insurance is a popular permanent plan that provides lifelong coverage.
Why choose this guaranteed acceptance whole life plan?
You may be worried that you won't be able to purchase life insurance because of your health issues. We understand those concerns which is an important reason why we offer guaranteed acceptance life. We can guarantee acceptance because of a two-year limited benefit period. Unlike most life insurance policies, there are no health questions and no medical exam when applying, which means you cannot be turned down because of your health. This will leave your loved ones with funds that can be used to help pay for things like funeral and burial expenses or other final expenses. Our guaranteed acceptance whole life also builds cash value over time and coverage lasts as long as you continue to pay the premiums giving you peace of mind.
Get a quick life insurance quote and get on with living!
Common myths about life insurance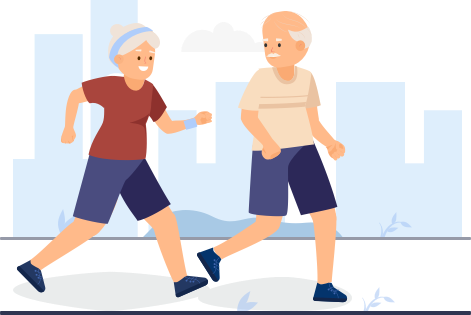 FAQs about our guaranteed acceptance life insurance
Do I have to answer any medical questions?
You don't have to answer any questions about your health or take a physical exam. Your acceptance is guaranteed!
Acceptance is guaranteed but could that change if my health changes?
No. Your coverage can never be cancelled as long as you pay your premiums. Plus, once insured, your rate can never increase.


Do I need to be a certain age to get this guaranteed acceptance life insurance?
Yes. You must be age 50–85 in most states to get this coverage. Ages vary in some states. Because your benefit is based on your age when coverage takes effect, the younger you are when your coverage starts the higher your benefit will be for life.
As I get older, will my benefits be reduced?
No. After your coverage begins, your benefit will not decrease as you grow older or if your health changes.
Will my coverage be cancelled as I age?
Absolutely not. This is lifetime coverage that can stay in force as long as you pay your premiums when due.
Will my premium be raised at any point?
No. Once you're insured, you will never have a rate increase for any reason.
Can I save money paying annually?
Yes. Save a full month's premium by paying annually. You get 12 months of protection for the cost of 11. These savings can add up year after year.
Does this guaranteed acceptance whole life insurance have any cash value?
Yes. After the first year of coverage, it begins to build cash value.
Can I take a loan against the cash value of my guaranteed acceptance life insurance?
Yes. If your coverage is in force and has a cash value, you may obtain a loan on it. The interest rate is 8% compounded annually. Any loan amount and interest that has not been repaid at the time of death is deducted from the death benefit.
Is there a waiting period before the full benefit takes effect?
Yes. There is a limited benefit period of two years before the full benefit takes effect.
Once my coverage begins, how do I get service?
We've built our reputation on satisfied customers. When you receive your insurance documents, you'll also receive a customer service guide with a toll-free service hotline. This special toll-free number will put you directly in touch with a top-notch service team. Your guide will also include information on how to change your payment plan, change a beneficiary, or file a claim. Call 1-800-523-9100 and we'll help you with it.
Show More
Get a quick life insurance quote and get on with living!
Why should you explore insurance with myHealthPolicy?
We bring you coverage options from some of the most trusted carriers. Our team of knowledgeable licensed sales agents are also here to provide information to help you make your decision.
One location for your insurance needs
Access to carriers of choice and details about their available plans and benefits.
A network of support
Our knowledgeable agents can provide you insights on competitive offers.
Let's have a conversation!
Our helpful licensed sales agents are available to discuss over the phone or a cup of coffee...