Why Not Comparing Your Medicare Options Could Be a Mistake
Once you've enrolled in Medicare you may think your work is done but reviewing your Medicare plan options every year during open enrollment may ensure that your co-pays, deductibles and coverage are not costing you more than necessary. You may find there are ways to maintain or even expand coverage while keeping more money in your pocket! Read on to learn more.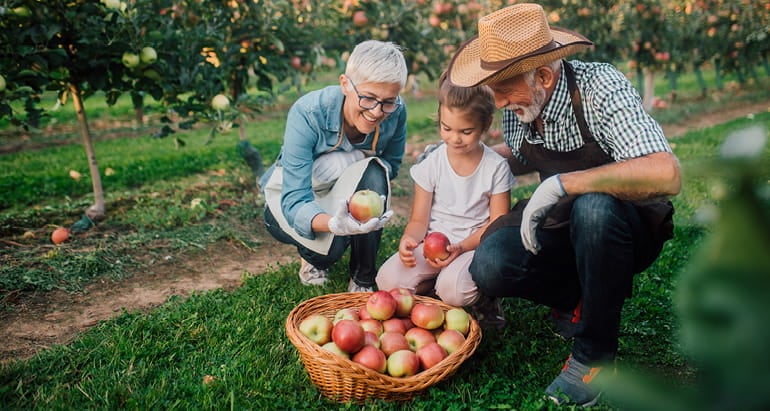 Despite The Centers for Medicare & Medicaid Services (CMS) recommendation that patients review their Medicare plans annually during open enrollment, a recent survey conducted by the Kaiser Family Foundation found that over 70% of Medicare recipients do not follow this guideline.
While some may be satisfied with their coverage, it's still important to review plans and understand why you should do so.
Below are some important guidelines to follow when you review your Medicare coverage options:
Open enrollment
Open enrollment
runs from October 15 - December 7 each year and during this timeframe you need to determine any changes you wish to make to your coverage. Any changes you request will take effect January 1 of the following year.
Use ANOC and EOC to guide your decision making
Prior to the open enrollment period, you will receive two important documents from your plans: an
Annual Notice of Change
(ANOC) and the
Evidence of Coverage
(EOC). These documents explain any changes in
Medicare
coverage that may be put in place the following year, and they also give details about what your plan covers, its deductibles and co-pays and how much you will pay for the plan. If you do not receive these documents by the end of September, reach out to your plan to request them.
Decision time
Here's what you should know when you are reviewing your Medicare coverage and making budgetary decisions.
1. Confirm whether your doctors and prescriptions are still covered by your plan. Pay particular attention to your prescription drug coverage, also known as Part D, especially if your medications have changed over the course of the year. You may find that another plan offers better coverage for your current needs.
2. Just because a plan is less expensive, doesn't mean that it will be cost effective for you. Dig into the details and find out if it really is lower cost overall.
3. Pay close attention to deductibles, co-pays and other out-of-pocket expenses. These are part of the total cost of coverage that need to be factored into your budget.
4. Look at any additional benefits that Medicare Advantage plans may offer like fitness coverage, vision or dental coverage that may help defray some of your out-of-pocket expenses.
This fact sheet also summarizes important information that you should know when comparing plans, including a plan finder should you decide you wish to change plans.
A little help can go a long way
Despite your best efforts and planning, you may find that the cost of your Medicare plans is becoming more than expected. Don't go through it alone! There are many programs to assist with the cost of Medicare so that you don't have to feel stressed about making ends meet.
The Extra Help program assists by paying some or all of a patient's Part D prescription drug premiums, co-pays and deductibles. Eligible participants must be receiving Medicare and have limited resources and income.
You may also be able to get help from your state's Medicare Savings Program. These needs-based programs have eligibility requirements that are also based on your income and available resources.
We recommend reviewing your Medicare plans yearly. You will be thankful you took the time to review your Medicare coverage options!
myHealthPolicy is here for you!
Please visit our website or call us at 888-928-1456 TTY:711 to explore insurance coverage options that may fit your needs and budget.

To speak with a licensed agent:
Monday - Friday 9 AM - 9 PM ET
Saturday 9 AM - 5:00 PM ET
myHealthPolicy.com and K.F. Agency, Inc. are not connected with or endorsed by the United States government or the federal Medicare program.
We do not offer every plan available in your area. Any information we provide is limited to those plans we do offer in your area. Please contact Medicare.gov or 1-800-MEDICARE to get information on all of your options. Not all plans offer all of these benefits. Availability of benefits and plans varies by carrier and location. Deductibles, copays, coinsurance, limitations, and exclusions may apply
This material provides general information about the described insurance product(s) for educational purposes only. This is not intended as investment advice or to recommend the insurance product(s).
The Company and its producers do not provide legal or tax advice. Each individual should seek specific advice from their own tax or legal advisors. The general and educational information presented in this material is a sales and marketing piece for insurance products offered by K.F. Agency Inc.