6 Summer Staycation Ideas for Retirees
Summer often means trips and travel but staycations can be the best of both worlds. Check out our six staycation ideas this summer.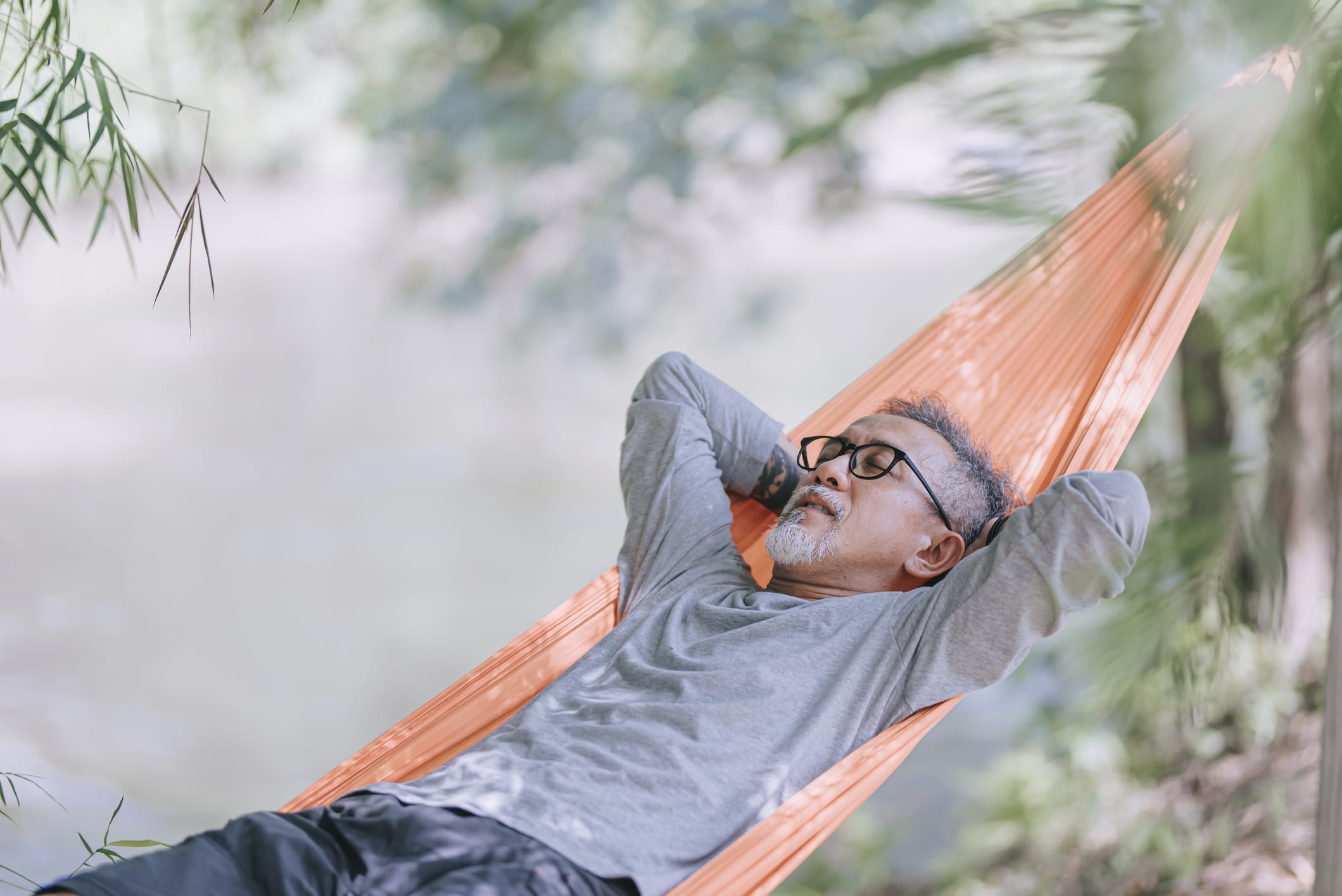 Summer often means trips and travel but staycations can be the best of both worlds especially if you're retired and on a fixed income and don't want the hassle and cost of travel. Plus you get to sleep in your own bed at night and you may find you can incorporate some of the below into a new healthy habit!
Check out our six summer staycation ideas below.
1.

Create an Easy and Inviting Backyard Oasis
Transform your backyard into a serene and inviting oasis by creating a cozy outdoor living space. You don't need to spend a lot of money, just get creative. If you have a tent from camping days pitch it in the backyard and enjoy being outdoors. A hammock? Perfect! Rearrange your patio furniture and add some blankets and pillows. No furniture? No worries! If the weather allows, bring a favorite blanket and pillows from the house, add some music, drinks and even some candles to spend the day having a picnic, reading, meditating, practicing yoga or just enjoying nature. You can even enjoy your oasis into the evenings by stargazing just make sure you've got bug spray so you don't get eaten alive by mosquitoes.
2.

Go on a Culinary Adventure
How often have you driven past a certain restaurant or breakfast place in town and never entered? Now's the time to try! Find out when your local farmer's market happens or at least one nearby to gather fresh ingredients and experiment with new recipes. A number of farmer's markets now incorporate food trucks and other types of stalls in addition to fresh, local produce so you may find a treasure trove of goodies from kettle corn to fresh meats and desserts to handmade items, local honey and more! The U.S. Department of Agriculture has a National Farmer's Market Directory you can access here to find a farmer's market near you.
3. Be a Tourist in Your Own Town
Sometimes people never take the time to tour the sights and attractions that their town or city is known for. Book a bus tour of your city or explore the local museums and enjoy being a tourist instead of a local for a change. Public libraries typically offer free or reduced museum passes so check those out too. Explore the hidden gems and attractions near your home by planning day trips to nearby towns or cities. Check out some art galleries, botanical gardens or historical landmarks that you've always wanted to visit.
4.

Take a Day Trip
What's within an hour's drive of your home? You may be surprised by how getting out for a day or even an afternoon can boost your mood and make you feel like you've really been away. Live near the ocean? Plan a trip to the beach. Live near a park? Check it out. There are endless options. See what's around and where you've never visited. You just might find a new favorite spot! If you're curious about venturing overnight you may want to consider RVing.
5.

Create a Home Spa Retreat
Pamper yourself with a wellness retreat without leaving the house. You can create your own spa experience at home by taking a long bath, doing your nails, a facial (guys, a facial is great for you too) or even some exercise and gentle stretching exercises. Focus on self-care and relaxation to recharge your mind, body and soul which reduces stress which is known to improve your health.
6.

Learn Something New By Taking a Class
Staycations are an excellent opportunity to learn a new skill or pursue a long-held passion. Enroll in a local art class (summer is a time that many studios offer short sessions) or attend a workshop or seminar on subjects that intrigue you. This intellectual stimulation will keep your mind sharp and engaged, and you may even discover a new talent or hobby that brings you joy. A good place to learn about these offerings is your local senior center, college or university or library.
Once you've gotten some R&R at home and are ready to tackle some projects, be sure to check out 6 Tasks to Do Around the House for Summer.
myHealthPolicy is here for you!
Please visit our website or call us at 888-928-1456 TTY:711 to explore insurance coverage options that may fit your needs and budget.
Help us, help you!
Provide your information
This material provides general information about the described insurance product(s) for educational purposes only. This is not intended as investment advice or to recommend the insurance product(s).
The Company and its producers do not provide legal or tax advice. Each individual should seek specific advice from their own tax or legal advisors. The general and educational information presented in this material is a sales and marketing piece for insurance products offered by K.F. Agency Inc.