6 Tasks to Do Around the House for Summer
Summer is the perfect time to get things done around the house both inside and out so we've got six tasks to keep your home in tip top shape all year long.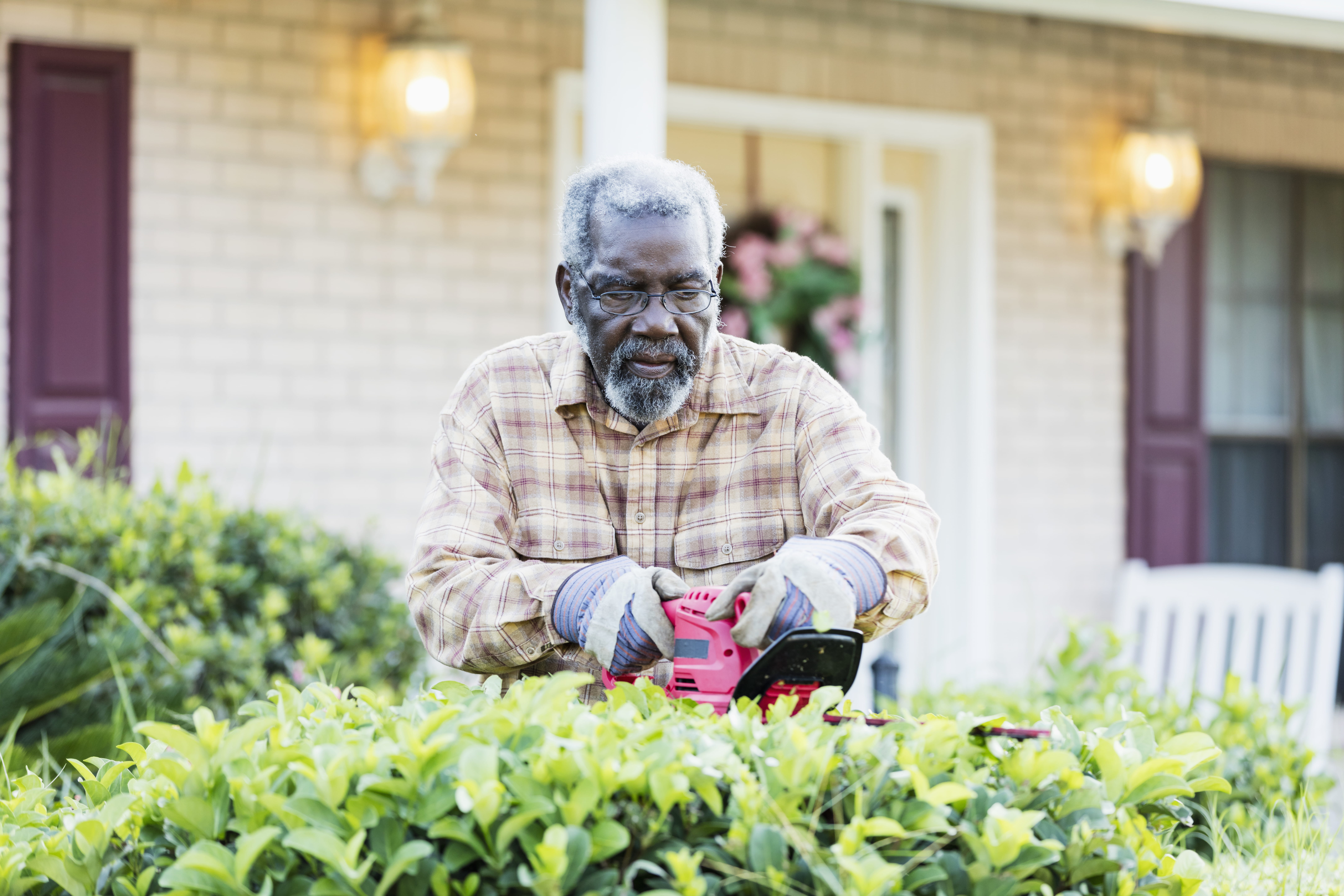 June is National Homeownership Month and is the beginning of the summer which is the perfect time to show pride in homeownership by giving some love to your home and property.
There are some essential tasks that will keep things in tip top shape throughout the summer and beyond. Whether you're a seasoned homeowner or a newbie we've got you covered! And if you're interested in aging in place, there are special needs for you to check out here.
1. Spruce Up Your Outdoor Space
Take advantage of the nice weather and get the outside of your home up to par after a long winter. Trim overgrown plants, make sure shrubs and plantings aren't too close to outside vents or AC units. Inspect pathways and driveways to make sure nothing needs repairs or touch ups. Carefully inspect lawn furniture and exterior areas of the home for needed repairs.
2. Inspect and Clean Your HVAC System
Before the summer heat kicks in, ensure your HVAC system is running smoothly. Change the air filters, clean the vents and schedule a professional maintenance check if necessary. Properly functioning air conditioning will keep your home cool and comfortable during the scorching months ahead.
3.

Check and Maintain Your Gutters
Inspect your gutters and remove any accumulated leaves, twigs, or debris. Clogged gutters can lead to water damage and potential leaks, so it's important to keep them clean and flowing freely. Additionally, check for any loose or damaged sections and make the necessary repairs to ensure proper drainage.
4. Conduct a Home Energy Audit
Summer is a great time to do an energy audit of your home. This will help you prep for summer but also for the fall and winter weather when it hits. Look for air leaks around windows and doors, seal any gaps, and consider adding weatherstripping to improve insulation. This not only helps reduce your energy bills but also helps maximize cooling and heating and sustains your systems.
5. Prepare Your Outdoor Plumbing
Summer means outdoor water activities, so make sure your outdoor plumbing is ready for action. Inspect and clean your sprinkler system, hoses and outdoor faucets. Repair any leaks and replace worn-out washers so you won't waste water. This way when the kids or grandkids want to run through the sprinkler you'll be ready!
6.

Create a Home Maintenance Schedule
Take advantage of Homeownership Month to create a comprehensive home maintenance schedule. Include tasks such as checking smoke detectors, testing carbon monoxide detectors, replacing batteries and scheduling professional inspections. A well-maintained home not only improves its longevity but also ensures the safety and well-being of your loved ones.
Have two homes? You may want to read Pros and Cons of Owning Two Homes in Retirement
By following these six tasks, you'll not only enhance the beauty of your home but also protect its value and make it a true reflection of your homeownership pride.
Want more? Maybe you're ready to downsize and move. Check out Over 55 Communities: What You Need to Know
myHealthPolicy is here for you!
Please visit our website or call us at 888-928-1456 TTY:711 to explore insurance coverage options that may fit your needs and budget.
Help us, help you!
Provide your information
This material provides general information about the described insurance product(s) for educational purposes only. This is not intended as investment advice or to recommend the insurance product(s).
The Company and its producers do not provide legal or tax advice. Each individual should seek specific advice from their own tax or legal advisors. The general and educational information presented in this material is a sales and marketing piece for insurance products offered by K.F. Agency Inc.