What are the Benefits of Medicare and How to Maximize Them
Here's what you need to know about Medicare coverage options along with six tips on how to help maximize your coverage.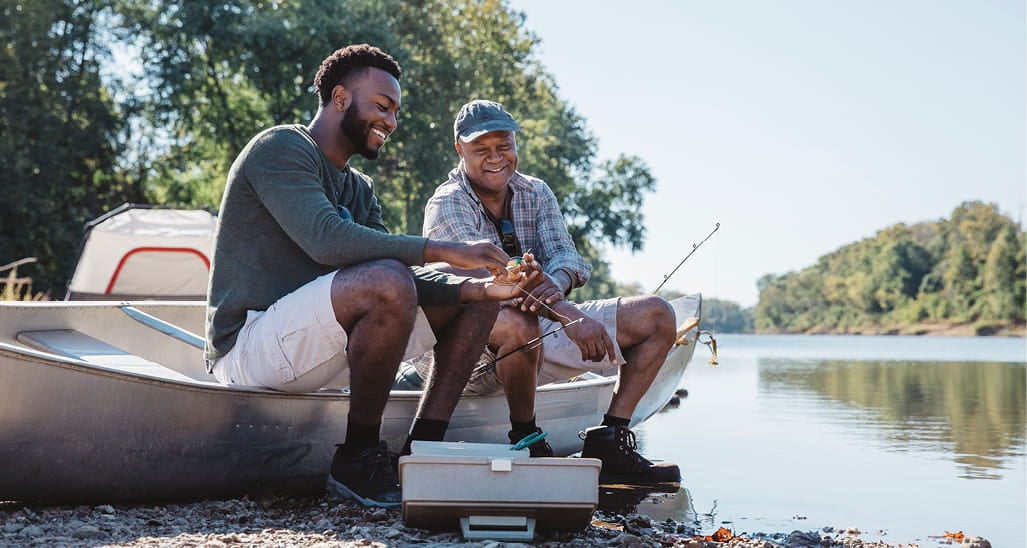 You may be wondering, "What Medicare coverage options am I eligible for?"
Medicare coverage options can be a confusing and complex topic so understanding some of the basics about the benefits of Medicare Advantage plans and how to maximize them is important.
Medicare is a government health plan for people aged 65 and older and people under 65 with certain disabilities that covers services like hospital stays and doctor visits.
Whether you're approaching your 65th birthday and will be eligible to enroll in Medicare during your upcoming Initial Enrollment Period (IEP) or you're looking at your choices for the next year, we've got you covered.
Here's what you need to know about your Medicare coverage options and how to help maximize your coverage.
What does Medicare pay for?
Medicare is comprised of Parts A & B (also called Original Medicare), and Part D. Part A, typically provided at no cost, pays for services such as in-patient care at a hospital or nursing home, as well as home health or hospice care. Part B comes with premiums and acts more like traditional health insurance. Your coverage extends to doctor visits and preventive health screenings.
Medicare Part D is what pays for prescription drugs (including many recommended shots or vaccines). People join a Medicare drug plan in addition to Original Medicare. Some people will opt for a Medicare Advantage Plan (Part C) which encompasses Parts A, and B and may include Part D.
Medicare Advantage Plans, called Medicare Part C, are offered by private health insurers who agree to abide by rules set out by Medicare.
What are the benefits of getting Medicare?
Among the benefits is that you're among millions of Americans who are also enrolled in a plan. Because so many are enrolled in a plan, this helps keep costs down when compared to traditional health insurance plans.
For instance, most enrollees don't get charged a premium for Part A. For those that must pay, but can't afford to, programs are available to help lower costs. Medicare Advantage plans offer more coverage, while Part D gives you greater access to prescription drugs.
6 ways to maximize your Medicare benefits
Even with an Original Medicare Plan or a Medicare Advantage Plan, you could still be responsible for out-of-pocket expenses. Below are six ways to help minimize the impact to your finances.
Take advantage of no-cost annual wellness visits and health screenings. Check for "extras" that may be included with your specific plan.

Trim your health care costs by choosing an approved Medicare provider, since going out of network could mean higher costs for care.

Buy generic prescriptions. You may be able to get the same drug for less. You may also be able to save money on your prescription co-pay by getting your prescriptions filled at "preferred pharmacies." Also, ask your doctor if a lower-tiered drug is right for you.

Know your rights. A

recent

journal

article

revealed that between 2014 and 2019, nearly one-third of Medicare beneficiaries -- 31.7% -- received one or more

denied service

per year.

State and local officials might be a resource to help with reviewing and/refiling your Medicare claim. For example, an incorrect billing code could mean a denial of service.

Ask your doctor or pharmacist about discount drug programs. An Internet search might also unearth discounts or coupons to save you money.
What does Medicare not pay for?
Original Medicare offers extensive health coverage, yet there are some coverage gaps. For starters,
long-term care
is not a benefit covered by Medicare. Ambulatory services also need to be paid for out of pocket or through a private health insurance plan.
myHealthPolicy is here for you!
Please visit our website or call us at 888-928-1456 TTY:711 to explore insurance coverage options that may fit your needs and budget.

To speak with a licensed insurance agent:
Monday - Friday 9 AM - 9 PM ET
Saturday 9 AM - 5 PM ET

The purpose of this communication is the solicitation of insurance. Contact will be made by an insurance agent/producer or insurance company.

myHealthPolicy.com and K.F. Agency, Inc. are not connected with or endorsed by the United States government or the federal Medicare program.

Callers will be directed to a licensed insurance agent. Participating sales agencies represent Medicare Advantage [HMO, PPO, PFFS, and PDP] organizations that are contracted with Medicare. Enrollment depends on the plan's contract renewal.

We do not offer every plan available in your area. Any information we provide is limited to those plans we do offer in your area. Please contact Medicare.gov or 1-800-MEDICARE (TTY Users should call 1-877-486-2048) 24 hours a day/7 days a week to get information on all of your options. Enrollment in the described plan type may be limited to certain times of the year unless you qualify for a Special Enrollment Period.
This material provides general information about the described insurance product(s) for educational purposes only. This is not intended as investment advice or to recommend the insurance product(s).
The Company and its producers do not provide legal or tax advice. Each individual should seek specific advice from their own tax or legal advisors. The general and educational information presented in this material is a sales and marketing piece for insurance products offered by K.F. Agency Inc.