The Benefits of Preplanning Your Funeral
Preplanning your funeral can be empowering and help your loved ones know exactly what your wishes are. These three benefits can get you started.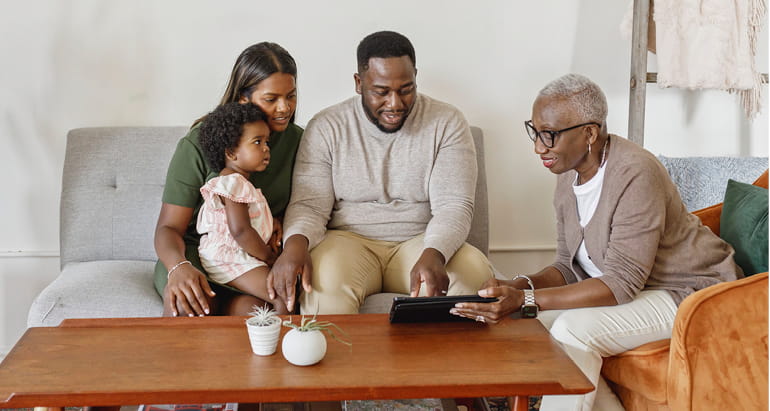 The reality is that no one wants to think about their own funeral, memorial service, celebration of life or the myriad arrangements that will need to be made. Even though it may be difficult and uncomfortable to contemplate your end of life, it is important to consider how you can make the process easier for family and friends who will be in mourning. You can also share your wishes which eases your family member's minds knowing they're following exactly what you want.
Preplanning can be empowering
No one knows you better than yourself, and that means that you should be the one to decide how you want your family and friends to honor your life and legacy.
Jim Henson, famous for his creation of the Muppets, was actively involved in the planning for his funeral. He insisted that no one wear black and asked for Buddhist and Hindu texts to be read. Perhaps his most interesting requests were that he would like a Dixieland band to perform and that he wanted to have the Muppets sing. Kermit the Frog obliged, belting out a heartfelt rendition of "It isn't Easy Being Green"!
It's probably safe to say you won't want the Muppets singing at your service, but you may have a particular hymn, scripture or other readings that you would like to have recited by someone special. You may want to incorporate music selections that are meaningful to you, or there may be special photographs that you would like to have on display. Perhaps there are certain flowers that you enjoy and having those at the service would be comforting for others.
On the other hand, you may have decided that you do not want a big memorial or service, and you'd like to keep it private and intimate. That decision is also yours to make, and letting your family know your wishes now will help to ensure that you are remembered just as you wish to be.
Difficult conversations
Discussing your funeral plans in advance can also help you to broach the often-difficult conversation around end of life and its inevitable arrival, allowing family members the opportunity to express their fears and concerns, and providing you with a chance to describe how you would like your end-of-life planning and care to evolve to meet your needs and wishes.
Consider prepayment to alleviate financial burden
Once you've determined how you would like to be memorialized, it's time to consider whether pre-paying for the funeral expenses would be helpful to your family. You have many options to choose from:
These plans don't have to be made all at once, and you can always change your mind. What's most important is to begin the conversation with your loved ones and think about how you'd like to be remembered. You'll feel relieved knowing that you have eased the stress for your family, and they will feel comfort knowing that your wishes are being honored.
myHealthPolicy is here for you!
Please visit our website or call us at 888-928-1456 TTY:711 to explore insurance coverage options that may fit your needs and budget.
This material provides general information about the described insurance product(s) for educational purposes only. This is not intended as investment advice or to recommend the insurance product(s).
The Company and its producers do not provide legal or tax advice. Each individual should seek specific advice from their own tax or legal advisors. The general and educational information presented in this material is a sales and marketing piece for insurance products offered by K.F. Agency Inc.