Medicare vs. Medicaid: What's the Difference?
You probably know that there is a federal insurance program called Medicare, and you've most likely heard the term Medicaid, but do you know what each program is or does? Hint: they're not the same! We've taken the guesswork out of understanding Medicare and Medicaid, so you don't have to.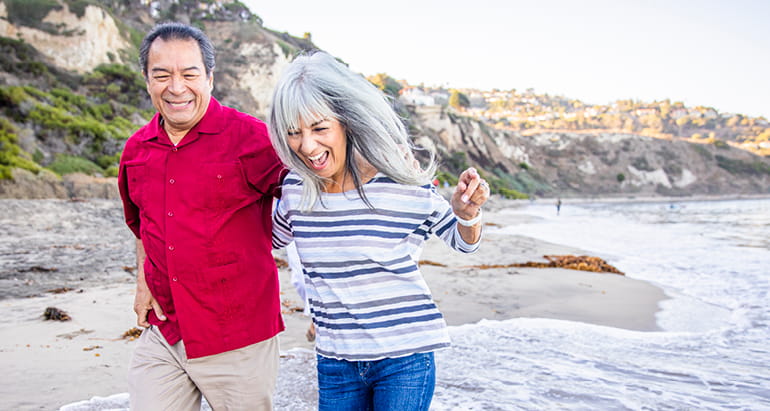 Medicare and Medicaid are both government-run programs that offer medical benefits to their recipients, however, they are often confused or considered by many to be one and the same. There are very important differences between these programs that are worth noting.
It's most important to know that Medicare is a federally run program, whereas Medicaid is run at the state level. Medicaid eligibility is based on your income, while Medicare is not.
Overview of Medicare
When you are enrolled in a Medicare program, medical expenses covered under Medicare are paid from a trust fund that most recipients have paid into during their working years. Medicare is designed to serve people 65 years of age and older regardless of income, or younger people with certain qualifying disabilities and those who are on dialysis.
People with Medicare pay a portion of the costs of their care through deductibles or fees, and they also pay a monthly premium for non-hospital coverage. Since Medicare is a federal program, it is run basically in the same way across the United States by the Centers for Medicare & Medicaid Services.
Overview of Medicaid
Medicaid is an assistance program that serves people who have lower income, and it isn't age dependent like Medicare. Medicaid is a federal-state program meaning that it is run at the state level following federal guidelines, therefore the program can vary from state-to-state. You can contact your state Medicaid assistance office to learn more. There are other specific eligibility guidelines that also need to be met to receive Medicaid assistance.
Patients in the Medicaid program usually do not have to pay any portion of their costs for covered medical care, although a small co-pay is sometimes required.
Since the Medicaid program is administered by individual states, there are differences in coverage. The federal government has, however, set regulations that states must follow for mandatory and optional Medicaid benefits.
Learn more about D-NSP
Now that you are aware of the differences between Medicare and Medicaid you are one step closer to determining which, if any, of the two programs are a good fit for you. To explore dual eligible special needs plans (D-SNPs) that may be available in your area call us at 888-928-1456 TTY:711.
To speak with a licensed agent:
Monday - Friday 9 AM - 9 PM ET
Saturday 9 AM - 5 PM ET
myHealthPolicy is here for you!
Please visit our website or call us at 888-928-1456 TTY:711 to explore insurance coverage options that may fit your needs and budget.

myHealthPolicy.com and K.F. Agency, Inc. are not connected with or endorsed by the United States government or the federal Medicare program.
We do not offer every plan available in your area. Any information we provide is limited to those plans we do offer in your area. Please contact Medicare.gov or 1-800-MEDICARE to get information on all of your options. Not all plans offer all of these benefits. Availability of benefits and plans varies by carrier and location. Deductibles, copays, coinsurance, limitations, and exclusions may apply.
This material provides general information about the described insurance product(s) for educational purposes only. This is not intended as investment advice or to recommend the insurance product(s).
The Company and its producers do not provide legal or tax advice. Each individual should seek specific advice from their own tax or legal advisors. The general and educational information presented in this material is a sales and marketing piece for insurance products offered by K.F. Agency Inc.