Medicare During and After Incarceration: What You Need to Know
If you already had Medicare before your arrest, you will still be eligible for the program while you're incarcerated. However, your coverage will likely be suspended until your release. You may need to join Medicare while incarcerated and/or pay monthly premiums so you don't have gaps in coverage once you're released.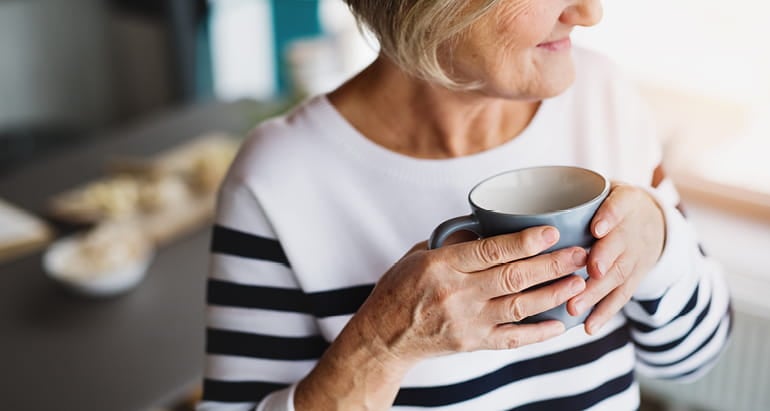 If you're preparing to go into incarceration, there are most likely a lot of things on your mind. What happens to Medicare when you're incarcerated may be at the top of your list, and for good reason — coverage for your medical care is an important consideration.
Here, we cover how being incarcerated can affect your Medicare coverage and what you need to do to ensure your coverage continues.
Defining Incarceration
Medicare considers you incarcerated if you're:
Under arrest

In prison or in jail

On medical furlough from prison or jail

Required by court order to live in a mental health facility, a halfway house, or home detention

Confined completely or partially in any way under a penal statute or rule

Under supervised release
Do I Qualify for Medicare When Going Into Incarceration?
If you're about to be incarcerated, you may be wondering if you'll qualify for Medicare while in jail. The answer will vary based on a few different factors.
If you already enrolled in Medicare before your arrest, you will still be eligible for the program while you're incarcerated. However, your coverage will likely be suspended until your release.
Anyone who turns 65 and qualifies for Medicare while incarcerated should actively enroll in Medicare Parts A and B during your Initial Enrollment Period (IEP). Medicare Part A covers:
Inpatient hospital care

Skilled nursing facility care

Hospice care

Home health care
Medicare Part B covers:
Services from doctors

Outpatient care

Home health care

Medical equipment

Some preventive services
Your IEP includes the month of your 65th birthday in addition to the three months before and the three months after. Your coverage will start on a different date depending on when you enroll. You won't be eligible for automatic enrollment if incarcerated — you have to do it yourself.
If you don't enroll in Medicare while incarcerated, you might not have health coverage for several months once you're released.
What Happens to My Medicare While I'm Incarcerated?
In most cases, Medicare won't pay for any medical care you need while incarcerated. After you've been incarcerated for over 30 days and are convicted of a crime, your Social Security retirement benefits or Social Security Disability Insurance (SSDI) will also stop. But you'll still be able to access medical care if needed. Generally, your correctional facility will both provide and pay for your care.
When you're released, Medicare will resume its coverage as long as you're still enrolled. Make sure to continue paying any Medicare premiums via direct payment while you're in prison so you don't have to deal with late enrollment penalties or gaps in coverage. If you can't afford to pay your premium, look into a Medicare Savings Program.
How to Join Medicare While Incarcerated
To enroll in Medicare Part A and Part B, send a letter by certified mail to the Social Security Administration (SSA). This letter should include:
Your name (and your signature)

Your Social Security number

A clear statement that you want to enroll

The date coverage should be effective (and the date of the letter)
You won't have Medicare coverage until you are no longer incarcerated, but you may need to start paying monthly premiums right away.
myHealthPolicy is here for you!
Please visit our website or call us at 888-928-1456 TTY:711 to explore insurance coverage options that may fit your needs and budget.

To speak with a licensed agent:
Monday - Friday 9 AM - 9 PM ET
Saturday 9 AM - 5:00 PM ET
myHealthPolicy.com and K.F. Agency, Inc. are not connected with or endorsed by the United States government or the federal Medicare program.
We do not offer every plan available in your area. Any information we provide is limited to those plans we do offer in your area. Please contact Medicare.gov or 1-800-MEDICARE to get information on all of your options.
Not all plans offer all of these benefits. Availability of benefits and plans varies by carrier and location. Deductibles, copays, coinsurance, limitations, and exclusions may apply.
This material provides general information about the described insurance product(s) for educational purposes only. This is not intended as investment advice or to recommend the insurance product(s).
The Company and its producers do not provide legal or tax advice. Each individual should seek specific advice from their own tax or legal advisors. The general and educational information presented in this material is a sales and marketing piece for insurance products offered by K.F. Agency Inc.