8 Things to Know About Medigap/Medicare Supplement Insurance
Medicare Supplement insurance, also known as Medigap, can help beneficiaries of Original Medicare reduce their out-of-pocket costs. Is this coverage right for you? Read on for important information you may want to know about Medicare Supplement insurance!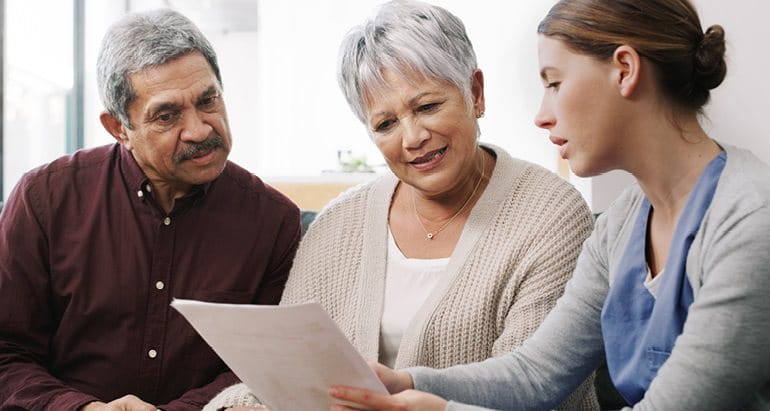 Get ready! Medicare's Annual Enrollment Period (AEP) is quickly approaching, running from October 15 through December 7. AEP is an important time for Medicare beneficiaries to make changes to coverage, including leaving a Medicare Advantage plan and returning to Original Medicare. If you return to Original Medicare, you may want to consider applying for a Medicare Supplement Insurance plan to help pay for certain out-of-pocket costs.
Not feeling so confident when it comes to Medicare Supplement insurance? We get it! With an alphabet soup of plans available, it can be quite confusing. To help you get the coverage that best fits your needs, check out these eight things to know about Medicare Supplement insurance.
myHealthPolicy is here for you!
Please visit our website or call us at 888-928-1456 TTY:711 to explore insurance coverage options that may fit your needs and budget.
To speak with a licensed agent:
Monday through Friday 9:00 AM – 9:00 PM ET
Saturday 9:00 AM – 5:00 PM ET
PLEASE NOTE: Medicare Supplement insurance is available to those age 65 and older enrolled in Medicare Parts A and B and, in some states, to those under age 65 eligible for Medicare due to disability or End-Stage Renal disease.
The purpose of this communication is the solicitation of insurance. Contact will be made by an insurance agent/producer or insurance company.

myHealthPolicy.com and K.F. Agency, Inc. are not connected with or endorsed by the United States government or the federal Medicare program.
Medicare Supplement plans are guaranteed renewable as long as the required premium is paid before the end of each grace period. Outside of the Medigap Open Enrollment Period, applications for Medicare Supplement plans may be subject to medical underwriting. Acceptance may not be guaranteed.
This material provides general information about the described insurance product(s) for educational purposes only. This is not intended as investment advice or to recommend the insurance product(s).
The Company and its producers do not provide legal or tax advice. Each individual should seek specific advice from their own tax or legal advisors. The general and educational information presented in this material is a sales and marketing piece for insurance products offered by K.F. Agency Inc.