4 questions to ask before joining a Medicare Advantage plan
If you're considering joining a Medicare Advantage plan during Medicare's Annual Enrollment Period (AEP), you may want to ask these four questions before you proceed.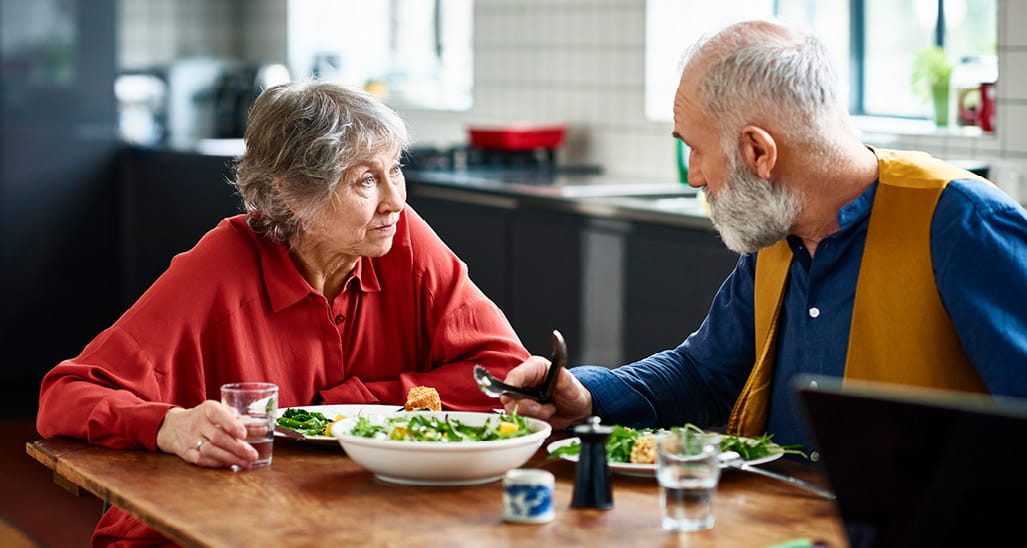 Mark your calendars! Medicare's Annual Enrollment Period (AEP) is coming in hot, beginning October 15 and running through December 7. AEP is an important time because it's your chance to make changes to your Medicare coverage. One such change could be joining a new Medicare Part C (Medicare Advantage) plan.
What is Medicare Advantage? Glad you asked! These plans are offered by private insurance companies as an alternative to Original Medicare Parts A and B (which are administered by the federal government). Medicare Advantage plans are often described as "bundled" plans because they include all of your Part A (hospital insurance) and Part B (medical insurance) benefits. Also, depending on the insurance company and plan, many Medicare Advantage plans include additional coverage (more on this later!).
If you're interested in joining a Medicare Advantage plan during AEP, here four important questions to ask as you shop around for coverage that works for you.
1. Are my preferred providers in the plan's network?
Most Medicare Advantage plans have provider networks, meaning you have to use doctors and hospitals included in the network. Additionally, referrals for specialists are often required. If you have a certain doctor, hospital or specialist that you need to use, it's important for you to find a Medicare Advantage plan that works with your preferred providers.
In addition, think about your upcoming medical needs. Are there any providers or doctors you want to see in the future? Ensure they are in the plan's network. Also, be sure to check out the plan's home health agencies and skilled nursing facilities. If you end up needing this care, are you comfortable with the plan's providers?
2. What is the plan's service area?
Medicare Advantage plans have service areas which are geographic areas where plans provide medical services to members. It's important to know if your plan provides any coverage for care received outside the service area. If you're out of town and need medical care, what will this cost you out of pocket?
Some people who travel frequently find that Original Medicare is a better fit for them. That's because Original Medicare can be used at any doctor or hospital that accepts Medicare, with no geographic restrictions. This gives beneficiaries more freedom to receive care on the road
3. What out-of-pocket costs should I expect for my coverage?
Medicare Advantage plans vary in cost. You may see advertisements for low or $0 monthly premiums, but of course, no plan is really $0 cost. Here are some things to consider about Medicare Advantage plan cost:
If you or your spouse paid Medicare taxes for a specific amount of time, you can get premium-free Medicare Part A insurance. This applies to beneficiaries of both Original Medicare and Medicare Advantage.
Some Medicare Advantage plans offer $0 Part B premiums, but you still pay for your Part B deductibles, copays and coinsurance. Some plan deductibles are high; for example, if the plan has a $2,500 deductible, you must pay $2,500 out of pocket before the plan starts paying your medical costs.
Another important cost to research is the plan's out-of-pocket limit. In 2022, Medicare Advantage out-of-pocket limits can reach up to $7,500 for in-network services or $11,300 for out-of-network services.

1

It's important for you to be comfortable with this amount in case you end up reaching it
4. What additional coverage does the plan include?
Some Medicare Advantage plans include coverage for services like prescription drugs (MA-PD), vision, hearing, dental and more. These are coverages that aren't included in Original Medicare. When vetting insurance carriers, be sure to find out if there are any restrictions you should be aware of when accessing these benefits.


When it comes to prescription drug coverage, it's important to note that cost and covered drugs vary plan to plan, although every plan must provide at least a standard level of coverage. When considering a Medicare Advantage prescription drug plan, it's important to know if the plan covers your prescriptions, fits your budget and has a network pharmacy you can use.
myHealthPolicy is here for you!
Please visit our website or call us at 888-928-1456 TTY:711 to explore insurance coverage options that may fit your needs and budget.
1CNBC, Here's what you need to know about your 2022 Medicare Costs, https://www.cnbc.com/2021/12/31/heres-what-to-know-about-your-2022-medicare-costs.html, December 2021.
Help us, help you!
Provide your information
This material provides general information about the described insurance product(s) for educational purposes only. This is not intended as investment advice or to recommend the insurance product(s).
The Company and its producers do not provide legal or tax advice. Each individual should seek specific advice from their own tax or legal advisors. The general and educational information presented in this material is a sales and marketing piece for insurance products offered by K.F. Agency Inc.