Friend Group Diminishing Due to Age? These Tips Can Help
Friendships are an important part of our happiness and well-being but as we age that friend group can diminish. These tips can help.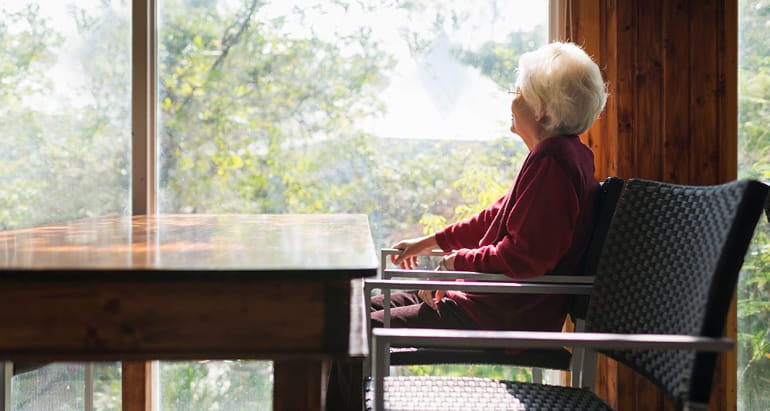 Benefits of friendship
You will probably agree that friendships boost happiness and give us a sense of belonging and purpose. What you may not realize is just how important friendships are to your overall health and well-being.
A study of participants over 80 years of age found an interesting group of "Super Agers," seniors who demonstrated levels of cognition and episodic memory equal to that of a 50 or 60-year-old. What was so unique about this group that set them apart from their peers? They consistently put effort into growing their friendships, and they valued the overall importance of maintaining positive social interactions.1
Many studies have also reported that having meaningful friendships and relationships throughout your life can increase your longevity. According to The National Institute of Health (NIH), when adults nurture positive social relationships, they are more likely to have the resources and networks they need to be physically and mentally healthy, happy and supported as they age.
Simply put, friendships help us to live longer, happier, healthier and more productive lives.
Nurturing friendships through the years
Friendships are like gardens. If you don't cultivate them, they wither. It is important for you to connect with your friends to keep your friendships alive and well. Below are some tips to make that happen:


Although your days may be hectic, you still need to make time for friends near or far. Schedule in-person meet-ups, or surprise friends with texts or phone calls. Even a quick check-in goes a long way to show how much you care.

Even though you and your friends may have developed varied interests or priorities, deepen your connections by genuinely listening to their worries and concerns. Foster trust and confidence by sharing your own life challenges, and don't forget to celebrate and share successes too.

Cherish the time you have with friends. Create new memories and reminisce about the good old days. Simple gestures go a long way to strengthen the bond you have.

While it may seem difficult to reach out to a friend after you've not communicated for a while, take the plunge! True friendship endures over time and holds no judgment. Both of you will appreciate the chance to catch up, and you will likely pick up right where you left off.
Don't fret when friendships diminish
Despite your best efforts, the reality is that friends can often struggle to keep pace with life's changes and shifting priorities. You can build your resiliency to help manage sadness, loneliness or changes in lifestyle that you may experience.

Self-care is one of the best ways to take care of your lifelong best friend – you! Here are some tips to help you thrive:
Engage in physical activity and mindfulness on a regular basis. Your health will benefit from movement and the reduction in stress that meditation or yoga can provide.

Focus on nutrition, hydration and quality sleep. The better your body feels, the more likely it is that your mind will follow.

Take up a new hobby or activity. You'll feel a sense of purpose and have opportunities to engage socially with new acquaintances.

Strengthen your bonds with the friends who remain close to you. Prioritize spending time with them and enjoy every moment!
Coping and thriving after loss
At some point, you will also face the unfortunate reality that as you age you will begin to lose dear friends to illness and other causes. Even though you may understand that loss is a natural part of growing older, it doesn't mean that the absence of a dear friend's companionship will be easy to accept. Here are some ways to help navigate the grief:
Allow yourself time to grieve and reach out for support from a therapist if you find it difficult to manage your emotions on your own.

Stay connected with your loved one's family and maintain contact with the friends you had in common. Your shared love of your friend can help all of you to work through the grief and support each other moving forward.
Forging new friendships
You're never too old to make new friends, but you may find yourself a bit unsure about how to navigate new relationships. Here are some fun and interesting ways to create new friendships at any age:
Volunteer at a food pantry, school, museum or other organization. Not only will you help others, but you will also find like-minded people who share your interests and charitable spirit.

Attend events in your community. Often, clubs and interest groups post activities online. You can find them by searching using the event type and including "meet up" in the search terms or by visiting this website.

Spend time at shops and parks. Your local cafe is the perfect place to share a cup of coffee and some casual conversation. If you have a pet, go for a walk at a park, or take your grandchildren or other youngsters to the playground and strike up conversations while you enjoy watching the children play.

Consider joining a faith-based community. Many places of worship hold lectures, potluck dinners and other events to bring the community closer together.

Promote your self-care and meet others by joining a fitness center or taking an exercise class.


Remember, the number of friendships you have doesn't matter. Quality time spent with others is what's important. Call a dear friend today or go out into the community and spend time with others doing things you enjoy. You'll be glad you did, and so will they!
myHealthPolicy is here for you!
Please visit our website or call us at 888-928-1456 TTY:711 to explore insurance coverage options that may fit your needs and budget.
1 Medical News Today, Having close friends may stave off mental decline, https://www.medicalnewstoday.com/articles/319978, November 5, 2017.
Help us, help you!
Provide your information
This material provides general information about the described insurance product(s) for educational purposes only. This is not intended as investment advice or to recommend the insurance product(s).
The Company and its producers do not provide legal or tax advice. Each individual should seek specific advice from their own tax or legal advisors. The general and educational information presented in this material is a sales and marketing piece for insurance products offered by K.F. Agency Inc.